La revista Q presenta lo que para ellos han sido los 50 mejores discos que se han visto en este 2010, y como siempre, encumbrados quedan los británicos (orgullo de la tierra) con algunas obviedades sin olvidarse del lado comercial que caracteriza a la revista.
Estaremos de acuerdo en muchos de los posicionados y otros nos alarmarán, pero no hay que dejar de tener en cuenta su opinión, que es de las más acertadas entre las revista musicales:
Ahí va el listado:
50: Steve Mason –Boys outside
49: Deerhunter – Halcyon digest
48: Edwyn Collins – Losing sleep
47: Two Door Cinema Club - Tourist history
46: Joanna Newson - Have one on me
45: Cherry Ghost - Beneath this burning shoreline
44: Villagers - Becoming a jackal
43: Skream - Outside the box
42: Tom Jones - Praise & Blame
41: Belle And Sebastian – Write about love
40: Peter Gabriel – Scratch my back
39: I am Kloot – Sky at night
38: Janelle Monáe – The archandroid (Suites II and III)
37: The Coral – Butterfly house
36: The Roots – How I got over
35: Everything Everything – Man alive
34: The Dead Weather – Sea of cowards
33: Tricky – Mixed race
32: The Drums – The drums
31: The Chemical Brothers – Further
30: Brandon Flowers – Flamingo
29: Interpol – Interpol
28: Avi Buffalo – Avi Buffalo
27: Midlake – The courage of others
26: Klaxons – Surfing the void
25: Kings of Leon – Come around sundown
24: Bryan Ferry – Olympia
23: LCD Soundsystem – This is happening
22: Corinne Bailey Rae – The sea
21: Band of Horses – Infinite arms
20: Take That – Progress
19: Grinderman – Grinderman 2
18: Manic Street Preachers – Postcards from a young man
17: John Legend & The Roots – Wake up!
16: Foals – Total life forever
15: Yeasayer – Odd Blood
14: Hot Chip – One life stand
13: Beach House – Teen Dream
12: Gil Scott-Heron – I'm new here
11: The Black Keys – Brothers
10: MGMT – Congratulations




09: Paul Weller – Wake up the nation




08: The National – High violet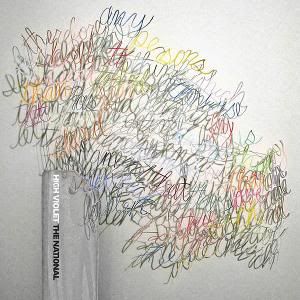 07: Gorillaz – Plastic Beach


06: John Grant – Queen of Denmark


05: Vampire Weekend – Contra


04: Laura Marling – I Speak because I can


03: Plan B – The defamation of Strickland banks


02: Robert Plant – Band of Joy



01: Arcade Fire – The suburbs


Haciendo recuento de géneros en este listado, ganan por goleada los machos, así que podemos decir que según Q el 2010 ha sido un año de artistas masculinos, que los mejores resultados los siguen ponderando los hombres y esto lo decimos después de ver sólo 4 mujeres entre los 50, sin contar las féminas de The Dead Weather ni a Kate Moss en la portada de "Olympia" de Bryan Ferry.
No hay sorpresas en el número 1, los de Q ya colocaron 5 estrellas (lo máximo) al disco de Arcade Fire y se hacía difícil superar este hito. Ahí tenemos la gran revelación británica Plan B compartiendo pódium con el veterano Robert Plant. Laura Marling sorprende en un buenísimo cuarto puesto y los Vampire Weekend, con un disco más bien flojo, quedan quintos.
Muy de acuerdo en catapultar arriba el maravilloso "Queen of Denmark" de John Grant, del cual ya os había hablado en este blog, y qué decir del octavo puesto de "High Violet", pues que al menos debería haber estado en segundo puesto.
Vemos nombres constantes en estas listas como Paul Weller, Grinderman (formación que incluye a Nick Cave), LCD Soundsystem o los Manic (muy alto, eso está bien).
Destacan como un charco de sangre en la nieve, en medio de tanto indie, los poperos Take That en un nada desdeñable 20, por encima de los idolatrados Kings of Leon, que los esperábamos más arriba. Incorporar a Brandon Flowers casi suena a favor por los servicios ofrecidos y Cherry Ghost entra por los pelos, aunque no creo que lo veamos en ninguna lista más, el disco ha pasado muy desapercibido.
Eso sí, seguro que MGMT, Klaxons, Joanna Newson, The Coral o Band of Horses repiten en todas las que se publiquen. Yeasayer, Everything Everthing y The Drums se convierten en los debut del año y el esperado regreso de Corinne Bailey Rae queda muy bien posicionado.
Peter Gabriel y Tom Jones, con sus discos de versiones, aparecen entre el 40 y el 50, pero al menos están. Belle and Sebastian (cuyo álbum fue mal considerado por Go MAG) se cuela, y Tricky, el cual muchos daban por acabado, consigue una mención.
Nombres como Midlake, Avi Buffalo, I Am Kloot, van cogiendo peso con consiguientes publicaciones en este listado que apesta a sonido indie por todas las esquinas y que sutilmente aparca el venazo poppy que les dio a los de Q en el 2009, en el que veíamos gente como Cherryl Cole, que con su segundo ofrecimiento no ha tenido tanta suerte.
¿Olvidos? Quizás Sade merecería estar por aquí, y puede que Robyn con sus Body Talk también, así hubieran equilibrado más la balanza entre sexos, y así de memoria no se me viene ninguno más, pero haberlos haylos.
Os invito a que comentéis lo que os parece.