Yeah Yeah Yeahs! - Turn into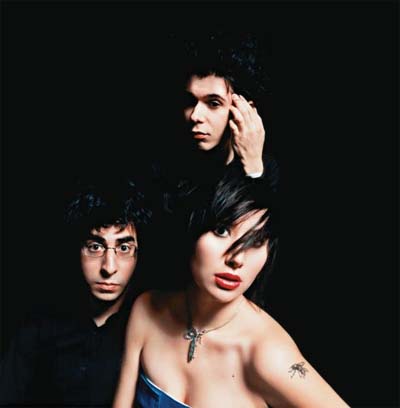 El acercamiento al "populacho" de los alternativos Yeah Yeah Yeahs! se produjo con "Turn into", una melodía con gancho que podría haber sido pasto de campañas publicitarias y cortinillas de televisión, pues el tema lo vale.
Lo acompañaba un video resultón, colorido, divertido y alegre, donde la retrovisión juega un papel importante. No desmerece.
Morrissey - The youngest was the most loved
Una oda a la juventud preciada que se incluía en el irregular álbum del Ex-Smith, "The ringleader of the tormentors", donde Morrissey parece estar ciertamente preocupado con la idea de envejecer.
Esa es la conclusión que uno alcanza cuando ve que en su último "greitisjis" se ha colocado en la portada una foto de hace veinte años y que todo el contenido huele a rancio que no veas, mezclando sus temas más nuevos con los clásicos que ya todos conocemos de memoria. Y eso que el señor más extravagante del pop con ese misticismo que siempre le rodea y esa manía de "no cuento nada pero lo digo", este señor ha envejecido un rato bien y después de comprobar lo bien que le quedan los trajes de chaqueta, en ningún momento parece prescindir de ellos.
Para hacerle rabiar un poco, le he puesto una foto actual. ¿A qué tampoco está tan mal conservado? Ya me gustaría llegar a mí así...
Kosheen - All in my head
Grandes los Kosheen. El grupo que empezó su andadura siendo electro, drum'n'bass y que luego siguieron con el pop-rock y luego con techno, chill out experimental, han acabado perdiendo un poco su identidad y al final las ganas de evitar encasillarse les han hecho no saber a qué lugar pertenecen.
Tres discos en su haber (de los cuales yo me quedo con el tercero, "Damage"), rescatamos este "All in my head" de su disco más flojo, el "Kokopelli", que era el de su faceta pop-rock.
Aunque los dos singles que sacaron eran buenos temas, sobre todo este "All in my head", el resto del disco no dice absolutamente nada. Eso sí, la voz de su cantante sigue siendo ... es-pec-ta-cu-lar.
Aqui, en este video, se mueven como peces en el agua. Véanlo y lo entenderán.
Bertine Zetlitz - Twisted little star
Detrás de este nombre impronunciable y de esta mujer de mirada chocante, se esconde una de las artistas más interesantes del panorama noruego.
Para hacernos una leve idea, sería algo entre Goldfrapp y Najwa Nimri. Canciones electrokish pegadizas como este "Twisted little star", su mejor ejemplo.
Videos llenos de color, mezclando habitaciones rojas con personajes extraños, como hacía Bergman, trocando esencias y volviéndolas extrañas.
Si quieren conocer un artista interesante, seguro que Bertine no les decepcionará.
Tiene casta de diva, y encima es buena.