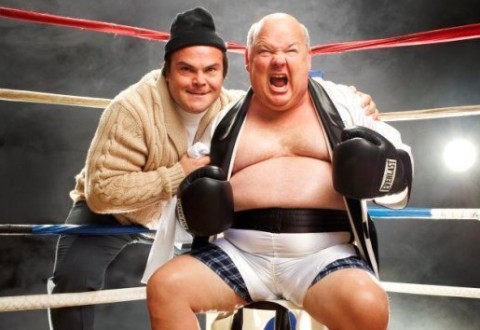 Los actores Jack Black y Kyle Gass se conocieron en 1985 y no ha sido hasta 2001 que decidieron publicar su primer disco.
Respaldados por su propia serie de TV en la HBO y por ese humor constante en ellos que garantiza que sus shows sean todo un espectáculo, el éxito masivo parece haberles llegado con el tercer disco,
"Rize of the Fenix"
, que puede debutar en lo más alto en el Reino Unido.
¿A qué suena Tenacious D? Si alguno ha visto la película "Alta Fidelidad", habréis comprobado el amor del personaje de Jack Black a la música de los 60 y 70. Nada más lejos de la realidad, esa interpretación era lo más cercano al verdadero Black que nos podemos esperar.
Rock teatral, psicodelia imparable, riffs constantes y clips llamativos en los que por supuesto, tienen que mostrar su histrionismo fílmico, es la base del éxito de Tenacious D.
El primer sencillo del disco es el que da título al nombre, y ojito al clip, que está gustando mucho: