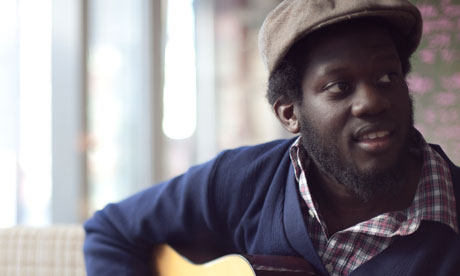 Sentimientos enfrentados es lo que me despierta este cover del gran éxito de Gotye,
"Somebody that I used to know"
realizado por Michael Kiwanuka para la BBC.
Cuando uno versiona e intenta llevarse el tema a su terreno, como es este caso, puede resultar que el tema original se ahogue en tus aguas.
Me parece que la versión empieza bien, pero todo se desmonta durante el estribillo, donde Michael no demuestra tener mucho desparpajo para entonarlo, no quiere o no lo precisa, y lo que se supone que es el subidón en el tema original, aquí es el gran bajón.
Mira que me gusta la canción y creo que incluso cantada por los monjes gregorianos me agradaría, pero así, como lo ha hecho Michael, no me convence.