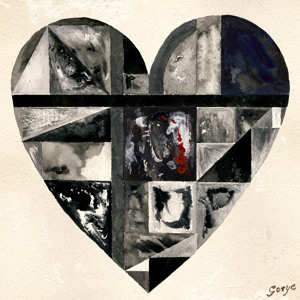 Escribe Gary Lightbody (líder de Snow Patrol) para Q sobre este tema conocido por todos los que lean este blog (los 2 ó 3 seguidores reales que tenemos). Aquí va su opinión de
"Somebody that I used to know"
de Gotye, artista del mes (¿o del trimestre?):
"Nada te avisa de que has llegado a algo tarde cuando ves que un video de Youtube tiene seis millones de reproducciones y tú te dispones a conocerlo por primera vez.
¡Pero es que menudo video! Me he llegado a obsesionar con él y no sólo porque me haya enamorado de Kimbra. El mismo Gotye es un personaje encandilador, por supuesto.
Si uno deja de observar a Kimbra (difícil, lo sé), sus expresivos ojos con aire de gravedad, acaban un trayecto que sus letras inician, "Told myself that you were right for me but felt so lonely in your company". Simple, puro y devastador.
Nada más que la línea del título para hablar del fin del amor con una prosaica brutalidad, "Now you're just somebody that I used to know". Gran video, letras poderosas y una apabullante voz. Ah, y Kimbra… mi pobre corazón…"