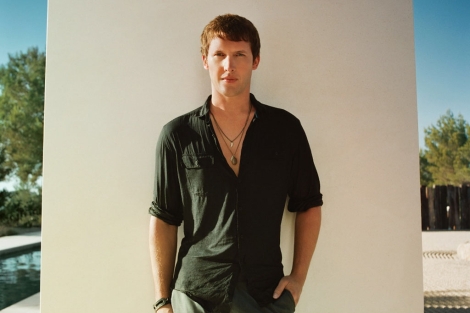 El pusilánime de James Blunt y la palabra problema en la misma frase puede resultar algo incongruente. Es como intentar juntar Belén Esteban y Vargas Llosa en la misma noticia. No resulta creíble.
Parece que James Blunt se olvida por una temporada que es británico en el video de
"Stay the night"
, el sencillo presentación de
"Some kind of trouble"
, lo que será su tercer disco.
No sabemos en qué problemas se meterá uno de los cantantes más moñas que ha dado la isla, pero él ha querido titular su disco así, porque el chico también pasa por penurias.
Para más inri, este sencillo presentación es una copia oportunista del
"Hey soul sister"
de Train y a lo Jack Johnson, ha grabado un clip en una playa californiana, rodeado de rubias en bikini, chulazos tatuados y muchas tablas de surf. El británico se deja el frío, las lluvias y los abrigos de cuello vuelto de su tierra para lucir estupendo al sol, ahora que ha acabado el verano. Una estupenda operación de marketing, sí señores.
Maquillado y con pintalabios transparente (por qué me recordaba tanto al "Soak up the sun" de Sheryl Crow), James Blunt ha decidio dejarse las canciones tristes para otra época del año y con "Stay the night" luce guitarra acústica, unos "Oohhh" pegadizos y una melodía anodina, pero resultona. Probablemente los british de pura cepa le repudiaran con este enfoque más a los States que a su querido país, veremos cómo vienen de cargadas las pistolas por allí, pero quién sabe qué sentirán los americanos al conocer a este nuevo Blunt.
Todo puede ocurrir, porque no hay que olvidarse que lo último de Jack Johnson fue #1 en el Reino Unido, y el "Hey soul sister", prima hermana de "Stay the night" ha triunfado en toda Europa. El factor riesgo aquí es que a James se le ve mucho el plumero y todos sabemos qué está intentando colocarnos.
Por favor, que el ojo de halcón me confirme si Blunt no sale maquilladísimo y con los labios con protector o lo que narices lleve. Veremos qué tal el resto del disco, cuando se publique el 8 de Noviembre.
Ahora, disfrutad del videoclip y sacad los pareos que nos vamos a la playa!!