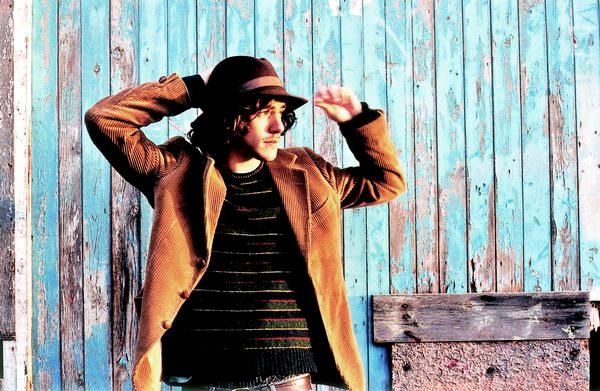 "Harder than easy"
, segundo disco de Jack Savoretti, se retrasaba y se retrasaba sin conocer una causa concreta y aunque las primeras fechas hablaban de Julio del 2009, se canceló hasta Enero del 2010. De todo ello nos hacíamos eco en esta
entrada
de Junio.
Parecía ser que una suculenta oferta en el país de las barras y estrellas provocaron este parón, ya que Jack no iba a poder dedicarse a la promoción del disco como le gustaría. Veremos si después cumple con su palabra y algo de promo se digna a hacer...
El caso es que como muchas veces sucede, el problema que hay cuando tu disco hace tiempo que está grabado, que incluso de él han aparecido revisiones en revistas especializadas, es que es una cuestión de tiempo que se acabe filtrando. Y así ha sido. Más de dos meses antes, ya podemos disfrutar de "Harder than easy", no ha resultado tan difícil.
Teníamos ganas de nuevas melodías de Jack, que ya con "Between the minds" demostró lo dotado que está para cautivar corazones, para llegar al alma. Su voz de trobador resacoso, su poesía esperanzadora en canciones íntimas y seductoras, sus ganas de sonar a un Dylan para todos los públicos... todo lo que apreciamos en "Harder..." era ya palpable en "Between the minds", pero algo ha cambiado. Jack se ha complicado sin quererlo, ¿o quizás con toda la intención?. Toda su primera obra dejaba claro casi desde una primera audición que era carne de categoría. Su olor, su color, su textura, su sabor, eran evidentes nada más ver salir el plato de la cocina.
Ahora la carne parece igual de suculenta pero algo nos hace dudar, nos lleva a engaño. Quizás no lo apreciemos en el primer bocado, hasta que llevemos unos cuantos no sabremos qué decir.
Y es que, comparaciones a un lado, Jack se ha colgado la guitarra y la chapa de "cantautor" y se ha quedado tan pancho. Ha querido ser más auténtico, más minimalista, que la canción hable por sí sola, que la belleza de los acordes sea suficiente... pero por otro lado, no nos confundamos. En temas como "Harder than easy", no es hasta que surge el violín y el piano que no se nos levantan las orejas y el final con la voz femenina aparca el letargo. Otros, como "Wonder", conquistan instantáneamente.
A veces menos es más, pero en saber dotar las cantidades justas está la gracia. Todos los adelantos previos a este album, como "Gipsy love" ya anunciaban un Jack de guitarra callejero y sombrero en el suelo implorando monedas. Esta es nada más y nada menos que la película que anunciaba el tráiler, con todos los ingredientes que prometían. Para paladares un tanto exquisitos.
Valoración: 7