Hoy precisamente me hago con el disco de un tal Brian Vander Ark, como muchas veces hago, seguido por mi intuición de poder ser un disco que me agrade.
Ya de por sí su imagen me es familiar y cuando empiezo a escuchar no me cabe duda. Esa voz es una vieja voz familiar. Aprovecho la cena para pensar en su procedencia. Mi cabeza se pone a funcionar como el buscador de un disco duro, atando cabos, repasando nombres e intentando encontrar la referencia exacta. No me lleva más de un minuto.
Una frase en esta voz "We were merely freshmen".
Así que los desaparecidos The Verve Pipe han continuado a su manera, Brian Vander Ark inició una carrera en solitario tras "Underneath", el disco del 2001 menos exitoso del grupo. Parece que no hubo una disolución oficial y las puertas a un reencuentro siguen abiertas. Mientras tanto, Brian ha publicado tres discos en solitario, llevando la insignia de un sonido que él ha querido seguir cultivando.
Video con "Colorful" de fondo (inluye la letra)
The Verve Pipe (no confundir con The Verve) fue un modesto grupo americano que apenas consiguió éxito, efectivamente, como decía su mayor éxito, "they were merely freshmen".
Yo llegué tarde a descubrirlos y fascinado con su disco "Underneath" y sobre todo con temas como "Colorful", me acabé enterando que precisamente ese disco había sido el menos popular de su carrera y que tenían más repertorio. En total como The Verve Pipe publicaron tres discos y aunque empezaron bien cargados como una banda rock, se fueron desinflando hasta convertirse en unos simpáticos Counting Crows.
Quizás su sonido era demasiado excesivo, rimbombante sin explicación y saturado, así que con su tercer propuesta decidieron agarrarse a las canciones y no cargarlas de guitarras pesadas e innecesarias, centrándose en trabajar las melodías, puliendo los detalles, pasando la aspiradora y apaciguando el ruido. Sus seguidores de antaño consideraban el tercer disco una colección de caras b, canciones más sencillas que no gozaban de la buena salud de los dos primeros esfuerzos.
La bajada de bandera, el amansamiento de la bestia, no acabó convenciendo a un exigente público americano, provocando que incluso de "Underneath" sólo se editara un single, cuando había canciones que prometían éxitos garantizados... Una sucesión de hechos inexplicables.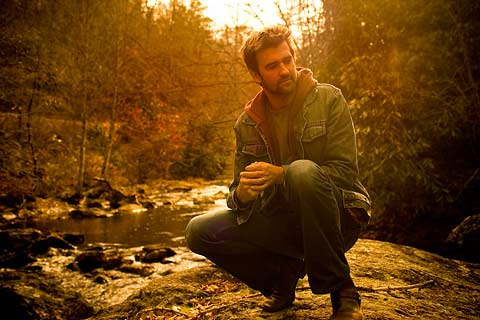 Quizás Brian no quiso plantearse más dudas sin razón y decidió lanzarse en solitario por aquel entonces, dejando que toda la responsabilidad caiga únicamente en él.
Video de "Freshmen", el mayor éxito del grupo
The Verve Pipe no pasarán a la posteridad más que por ser una banda de un éxito, como otras muchas bandas de los 90, pero al menos no se han rendido haciendo música (los otros miembros del grupo han formado otra banda paralela) y Brian ahora insiste en un disco homónimo, de fácil escucha y para niños y adultos, eso sí, el público americano sentirá más empatía con su música.
Escucha aquí
"Lily white boy"
, pieza de su último disco donde profundiza en raíces folk con costumbrismo pop: